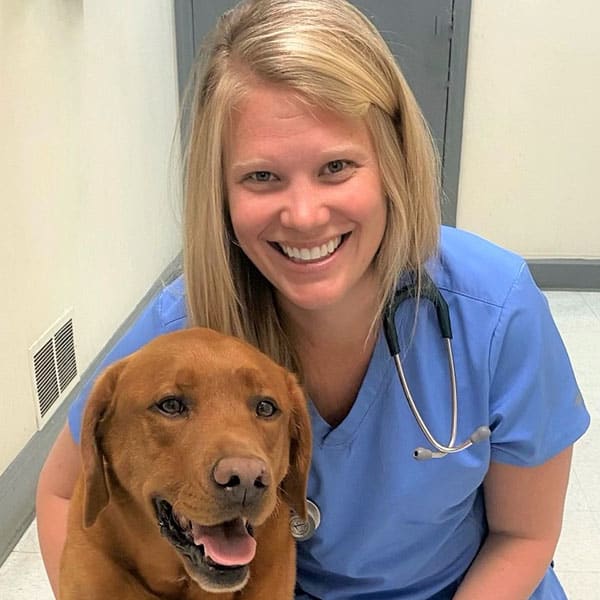 Dr. Ashley Douglass
Dr. Ashley Douglass graduated from Michigan State University's College of Veterinary Medicine and moved to Gainesville, GA in 2015. Her favorite aspects of veterinary medicine are feline internal medicine and forming long-lasting relationships with her clients.
Being a Michigan native, Dr. Douglass misses the cold weather and snow, however, she enjoys being able to hike the mountains with her husband and dogs all year round. In her spare time, she likes to read, play with her chickens, and she is currently learning Spanish to better accommodate our Spanish-speaking clients.
She and her husband, Justin, share their home with three dogs (Banjo, Nina, and Barney Fife), three cats (Oliver, Carter, and Tiger), and four chickens (Penelope, Whinny, Lucy, and Hay Hay).​